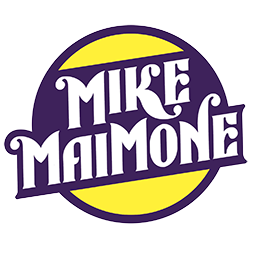 DO NOT SHARE THIS URL
This is a private non-indexed website for press / industry previewing purposes only.
Press
Made Top 16 out of over 300 submissions
Nashville Songwriter's Association International
Named "One to Watch" in April 2021!
Full-Album Music Video!
Accepted to two film festivals as of 4/9/21.
Surviving the Golden Age writes, "While some of us spent quarantine binge watching Community, Mike Maimone spent it recording a new nine song collection called isolation:001. In addition, he also created a music video for each track.
Each song on isolation:001 represents a different fragment of Maimone's personality. One of his personalities is the devil, one wears a throwback Mark Price jersey, another is a penguin who just wants to fly, so on and so on. While the whole movie is done a bit tongue-in-cheek, the songs are real. From the uptempo banger "Dirty" to the downtrodden "turns out​.​.​.," its a roller coaster of emotions, each one relatable to how some of us felt over the last year. WATCH MOVIE HERE
2020.09: Maximum Ink: Borrowed Tunes Interview
"Like many of us, pianist, singer, songwriter Mike Maimone has had his year derailed. Not one to surrender without a fight, Mike took the months he would have been on the road playing with other musicians to concentrate his creative energies on recording two very different albums.
[Borrowed Tunes, vol. 1] has a consistently intimate style, breaking down many of the song's original blockbuster productions… "Isolation:001," bounces and boogies with a big rousing sound.
Whether you need to shake those blues or see a different point of view, Mike Maimone is your music man."
Pride.com: Hey Now Video Premiere
"His new music video for "Hey Now" features a delightfully diverse cast of dancing LGBTQ artists from Chicago including musician Stella Steel and drag performer Sofia Saffire. The video is too fun and too queer not to check out."
WBEZ: The Morning Shift Interview
"In a city filled with hard-working musicians, Mike Maimone is right up there. The blues musician has released six albums, six EPs, and averaged 100 live shows per year over the past 12 years.
Maimone plays the blues, but with a swampy New Orleans-influenced sound reminiscent of Dr. John or Leon Russell. He said he brings 'a little queerness to traditionally straight blues-based genres.'"
Current Album Covers & Press Photos
About Mike
Describing the front man of Chicago garage rock veterans Mutts, Daytrotter said Mike Maimone "goes from zero to a hundred quicker than most." Relocating to Nashville in January 2020, he moved characteristically fast and was named a Lightning 100 Local Artist of the Week in February.
When COVID put an end to his auspicious start as a Nashville performer, he recorded a pair of albums in his bedroom studio. A covers record called "Borrowed Tunes, vol. 1" came out in September, and a new original album called "isolation:001" came out in October.
These are the 9th and 10th albums that the singer/songwriter and producer has released on his label 8eat8 Records since 2008, along with 8 EPs nearly 20 singles. As a session keyboardist he has also contributed to dozens of other recordings.
On top of being prolific in the studio, Maimone also averaged over 100 tour dates each year since 2009. As a solo artist and with his band Mutts, and as a keyboardist for Company of Thieves, Los Colognes, and others, he has performed at legendary venues from The Fillmore in San Francisco to the Hammerstein Ballroom in New York City, and at festivals such as Lollapalooza and Riot Fest.
In his own words, Maimone says, "My songs are born from a life of contradictions." Maimone grew up in conservative rural Ohio, not coming out of the closet to his Catholic family and friends until age 30 – three years into living with his partner at the time. He was a three-sport varsity athlete in high school while studying classical piano and performing at school recitals. He graduated from the University of Notre Dame business school, but quickly walked away from corporate America to focus on music.
From these experiences the prolific writer has published over 100 songs that are as diverse as his life has been. For example, on the one hand "God, Country, Grave" appeared in a sex scene of an adult show Banshee on Cinemax. And on the other, "Let's Go" was played in the "Friendly Confines" of Wrigley Field during the Cubs' historic World Series run.
Maimone endorses Nord keyboards and has showcased for them at NAMM. He performs live streams on his YouTube channel about once a month. Until touring is possible again, you can find him on Instagram and Facebook at @mikemaimonemusic.